Use Knit to learn more about your team using Custom Fields
Is it important for you to know about your teams' allergies? Their T-Shirt size? Or if they will be bringing their dog to work?
Now you can create fields that store custom information about your employees.
To manage your custom fields go to the Settings Menu and navigate to the Custom Fields tab. This is where you create new custom fields, manage permissions, and control archived or active fields.
Please note that once a custom field is created, it can only be archived. As an administrator you will always have access to this data, but when archived it will no longer be available to the rest of your employees.

Creating a Custom Field
When adding a new Custom Field, choose to make the field optional or required to fill in for new employees that onboard, control the field type, and edit the field's permissions for other members of your organization.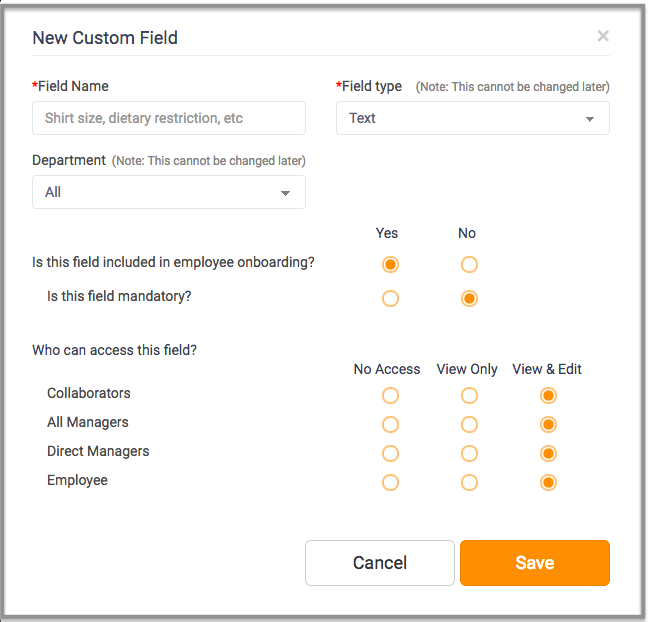 Choose between the following field types:
When selecting the list field type, you will be prompted to add list options. Once the custom field is saved, the list items may only be archived - not deleted, similar to the field itself.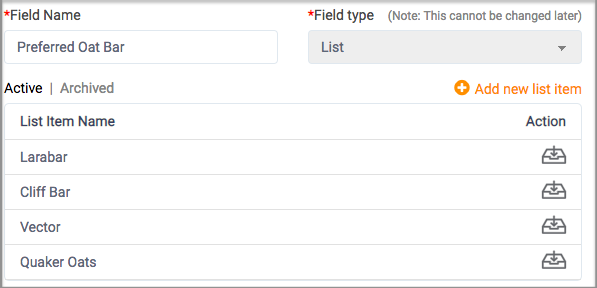 How Custom Fields impact the rest of your organization
Knit gives full control to the administrator to control who has access to any custom field. Choose to give full edit access to everyone, or choose to hide the field even from the employee themselves - it is entirely up to you.
Custom Fields will appear in the "Additional Information" at the bottom of the Personal Info tab of an employee's profile. If the field is set to be required for on-boarding new employees, that employee will be prompted to provide a value to activate their account.
---
---