Users on the Complete plan can now change employee specific information for multiple employees en masse!
To access this feature, navigate to the People Tab and click "Mass Changes":

In the Mass Changes menu, you will see a list of all your employees and the following tabs:

Under each of these tabs, you may change employee specific information freely, for as many employees as you like. Employees are presented in a list but can be searched for by first or last name, or filtered by department and location: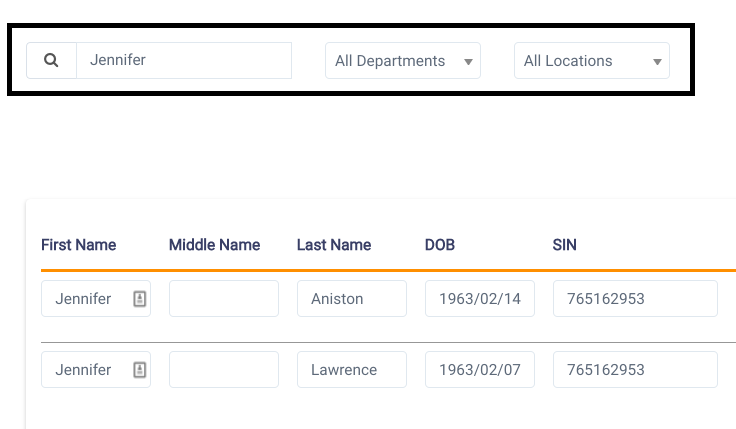 Changes made using mass changes will appear in the audit report, under HR Reports and will also appear under each employee's personal profile.
Happy mass changing!