At Knit, we believe in giving you full control of your data and who has access to it. Unfortunately, managing the access permissions at such a granular level can be quite difficult. That is why we came out with Granular Access 2.0! We reorganized the way you manage access permissions for different user groups to make it easier for you to control your data.
To manage access levels, navigate to the Settings menu and it will be displayed under the Access Level tab.
The first change we made will be noticed when the admin selects to add a new access level. We have created 4 different level types with default permissions to simplify the setup process. Although there are 4 level types, there is no limit to the number of access levels that can be created. An administrator may wish to create multiple collaborator access levels and can name them as they like.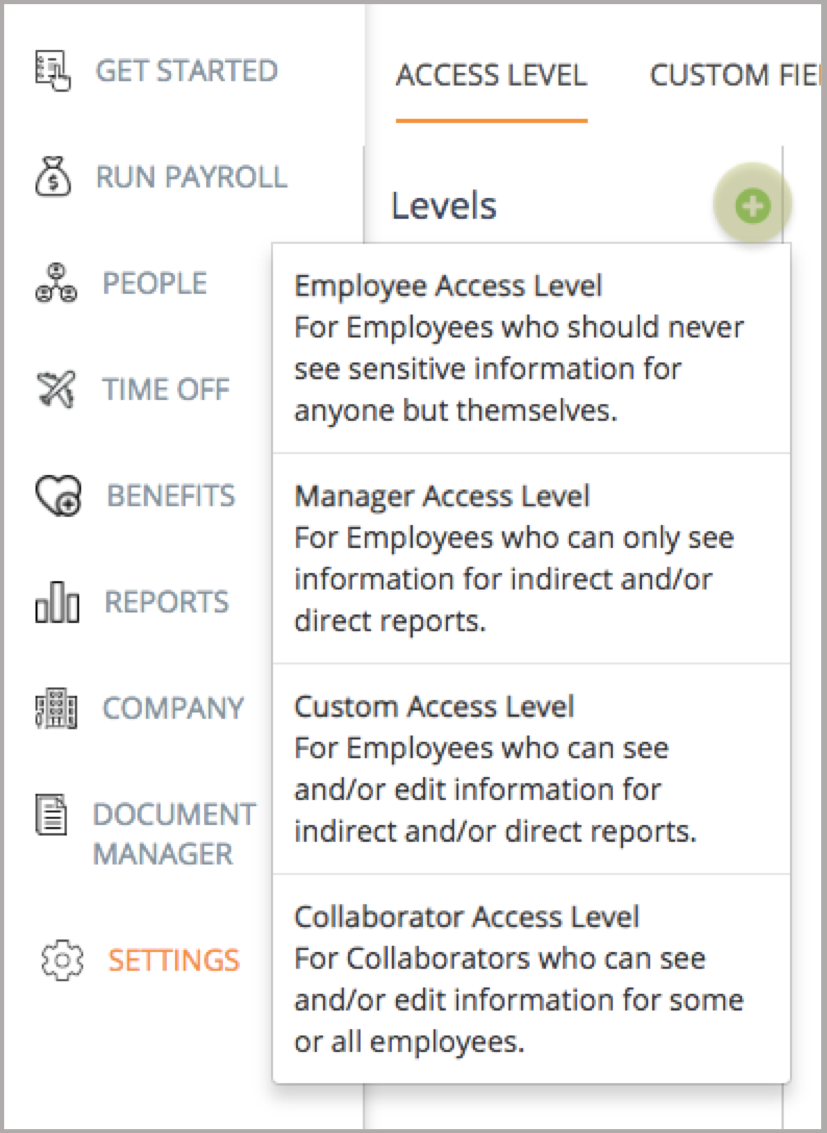 Managing Granular Access Permissions
To make it easier to control the access permissions at such detail, we grouped the fields in a familiar way - the menu structure follows the display in the app. To control the access permissions for a specific field, simply navigate to that field as you would use the menu in the app. Depending on the selected access level group, different menu tabs will be displayed.
Note: to hide a menu tab from an access level, simply select "No Access" for all of the fields in the tab.
Second Note: if you would like to grant a user access to a menu tab that is not available to that access level, you may use the Custom Access Level type.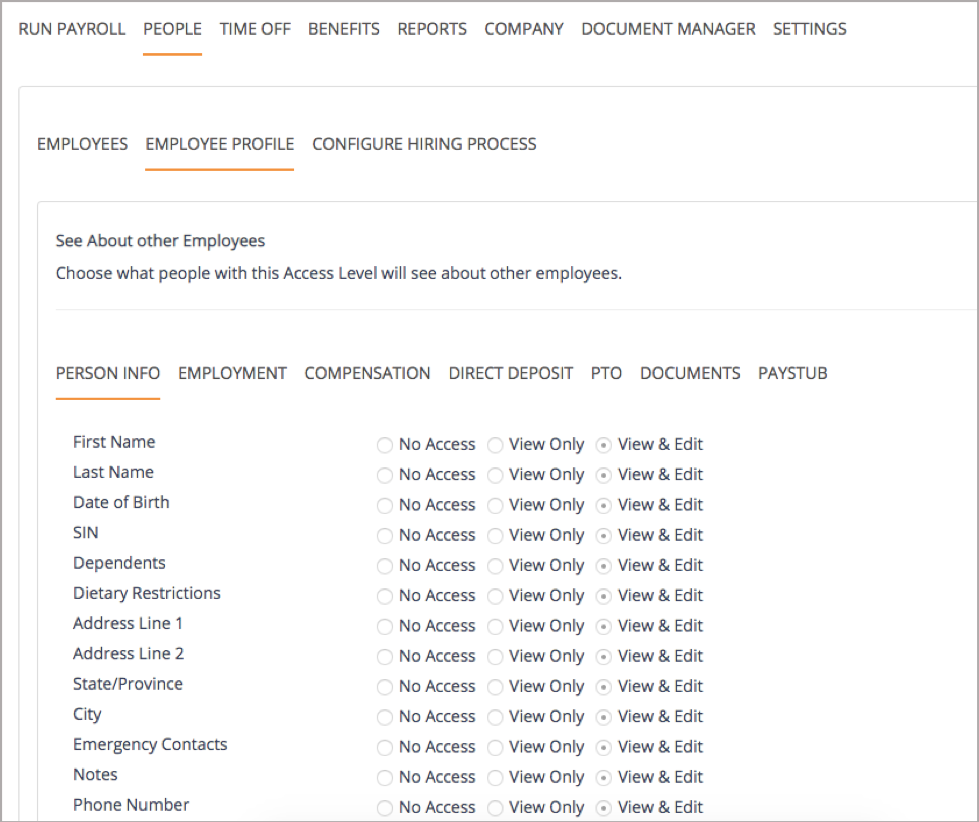 Employee Access Levels
Employees should only be granted access to their own profile information. That is why only the People, Time Off, and Documents tabs are displayed for employees to see information about themselves.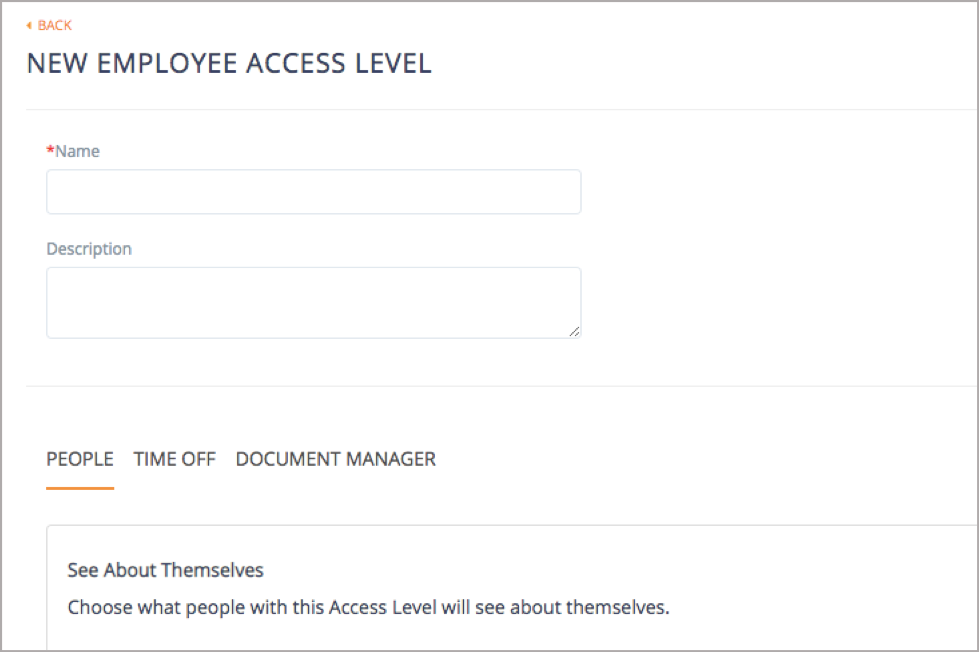 Manager Access Levels
Managers should only be granted access to see information about themselves, their direct reports, and their indirect reports, but they usually shouldn't have access to company wide payroll information. They can view the People, Time Off, and Documents tabs, but these include access permissions for their team.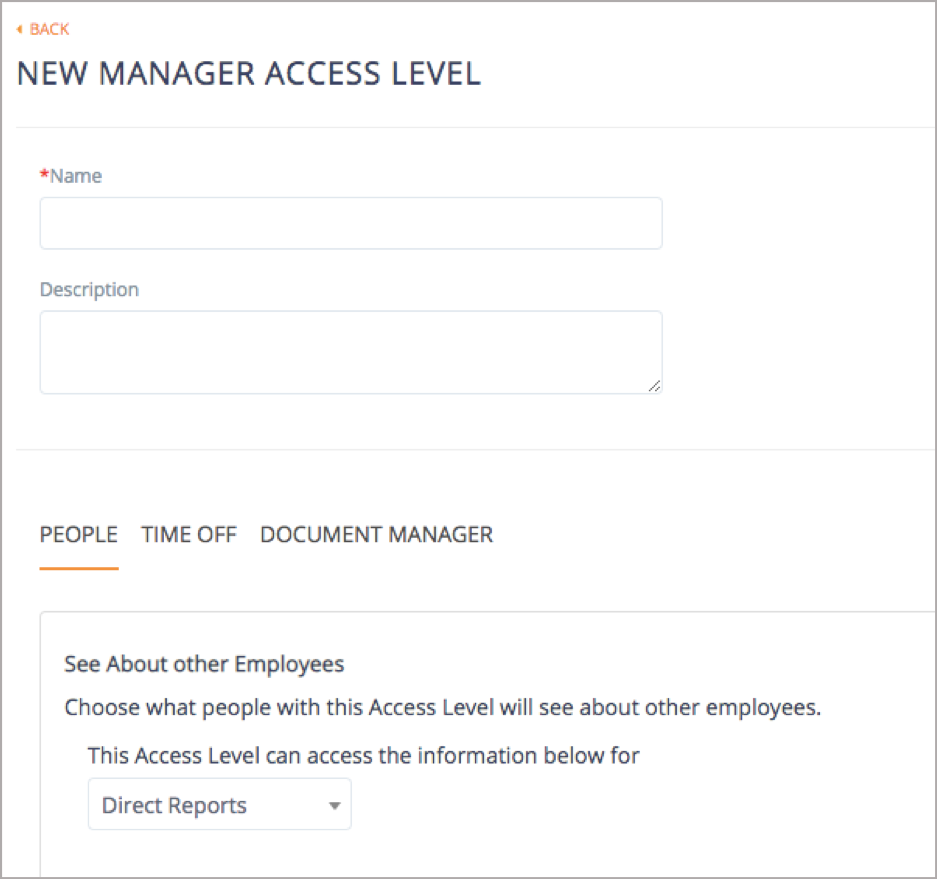 Collaborator Access Levels
Collaborators help administrators manage the organization and its payroll, they should be able to see information about some or all employees.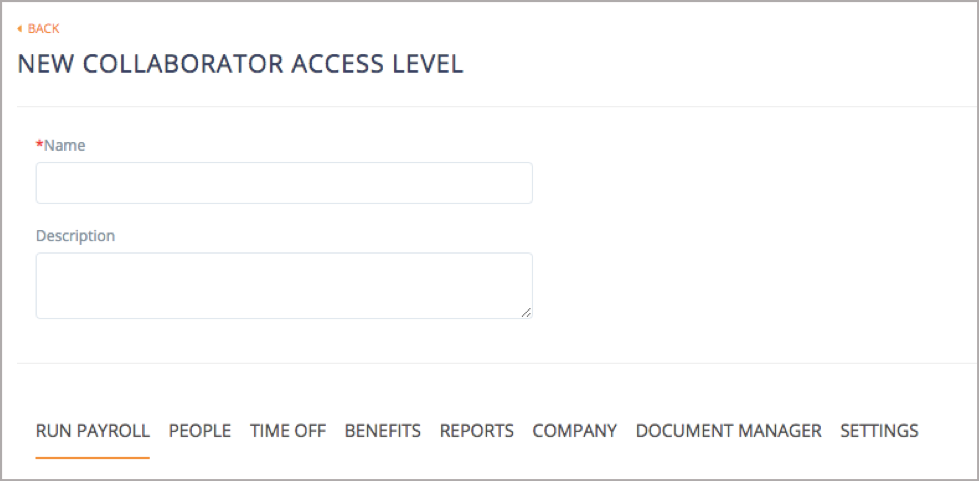 Custom Access Levels
For anyone who is an employee or manager but needs to access other employees in the organization, use a custom access level. Custom access levels are highly customizable and allow for flexibility in unique situations.