We've upgraded one of our most used reports!
The Employee Report Per Payroll, will now include a per payroll breakdown of the employer and employee portions of CPP and EI, as well as the Provincial and Federal Taxes paid.
To access this report, go to Reports > Payroll Reports > Scroll down to the Employee Report Per Payroll
Start by selecting an employee's name from the dropdown/search bar.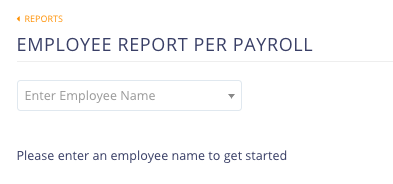 The report will now display the employee's income breakdown, per payroll.

To get more specific, you can adjust the date range from the Report Period selector on the top right corner, or export to CSV at anytime.