The HR Audit report allows you to view a timeline of data changes that have been made in your company's Knit account. This report indicates the date of the change, name of the modifier, the category where the changes were made, name of the employee profile (if applicable) and details of the exact changes.
To access this report:
Select Reports on the left side and then select the HR Reports tab
Select the Audit icon (Note: please allow the system some time to load, as it will pull all the historical changes made in the system.)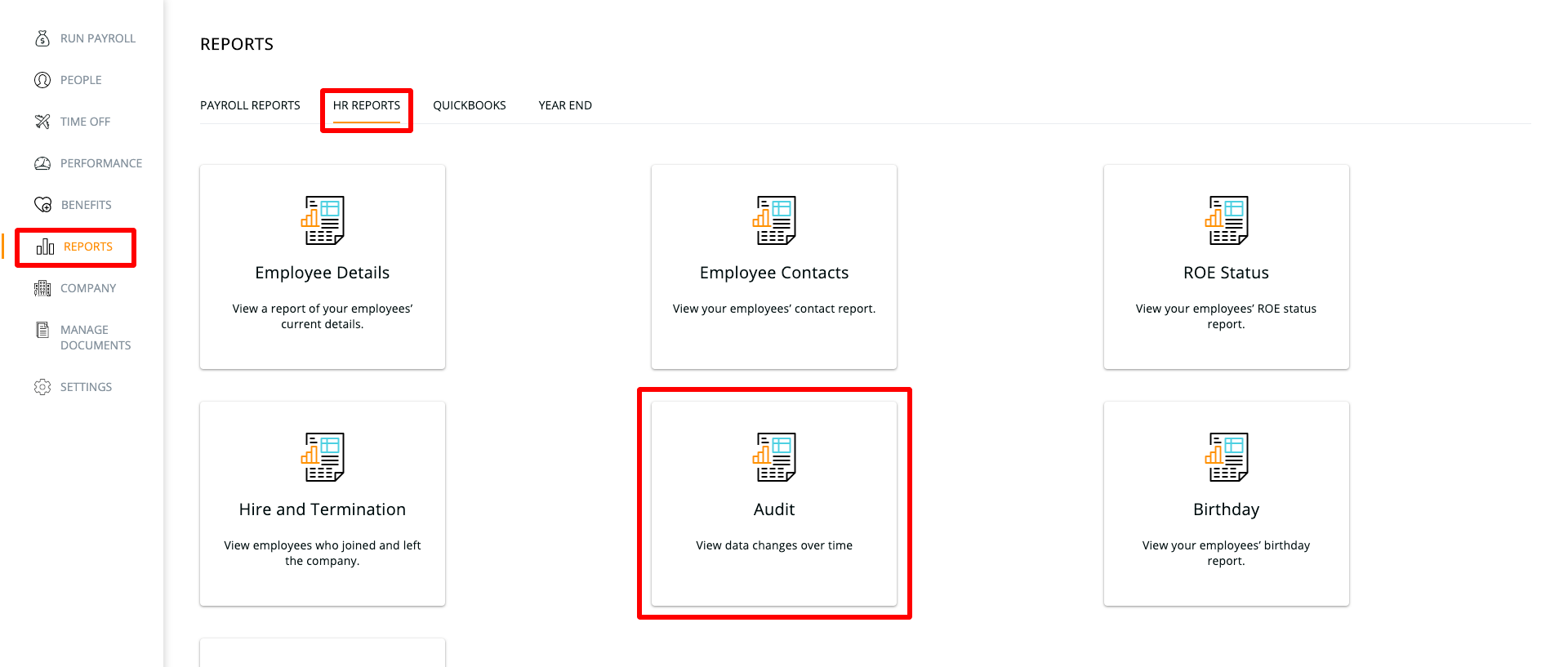 If you would like to view a specific date range of data changes, input the start & end dates and then select Apply

If you would like to view changes that were made by a specific employee, locate and select their name from the "Modified by" drop-down menu and then select Apply

If you would like to download a copy of the report select the orange CSV icon to download a CSV-spreadsheet version of the report or select Download PDF to download a PDF version of the report.