Setting clear Objectives for your employees is perhaps the most important part of a successful performance review.
(Need a primer on how to come up with great Objective guidelines? Head over to our blog for A Beginner's Guide on How to Conduct a Performance Review)
We believe that employees know best what they should be responsible for, and how their work directly impacts the overall organizational objectives.
That's why, when creating objectives, we first ask you to provide clear guidelines for each Objective, and later let each employee set their own precise, actionable objectives to work towards.
The Objectives screen lets you add as many different types of objectives as you like by clicking the "plus" icon: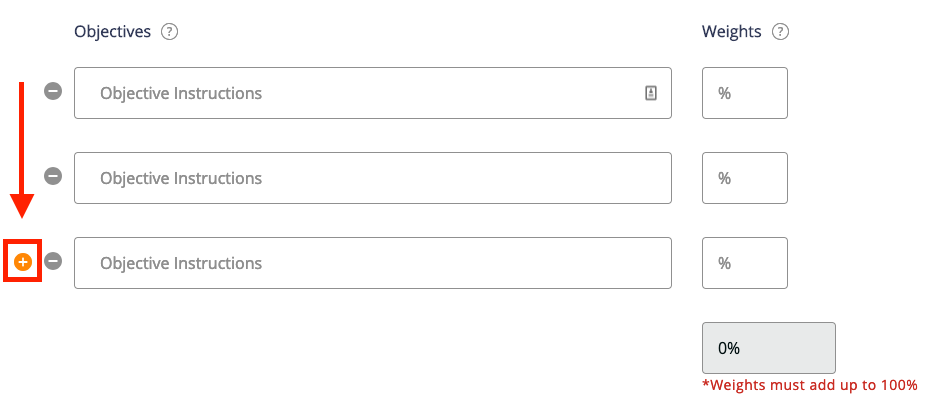 While the employee will be prompted to describe their own specific objectives, this section is intended for you to create different performance categories, and provide guidelines to the employee. What do you want their objectives to look like, and how much weight will be placed on each objective?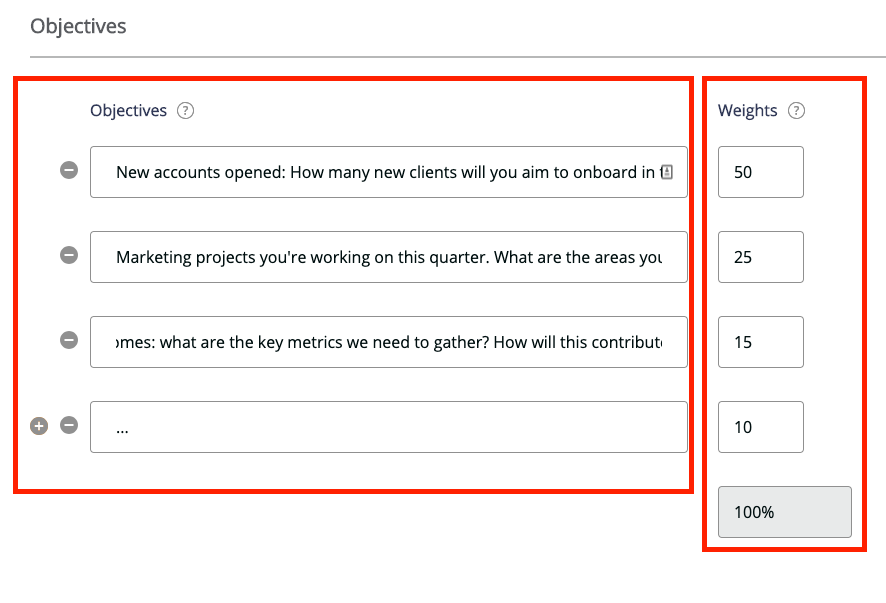 Once you're happy with the objectives that you've set, click "Save & Return."
(To learn how employees set their objectives with guidance from managers, read Phase 1 — Objectives. To learn about evaluations, read Phase 2 and Above — Evaluation.)
Next Steps
Once you have set the Objectives for your employees, you can move to the next step — Tracking, Approving, and Sending Performance Review Reminders.
(To get a high-level overview of what you can do with Knit's Performance Review feature, head to our Overview Documentation.)