Access your ROE
Login to your Knit profile
Open My Profile > Documents > Record of Employment
If your employer has confirmed an ROE for you, it will appear in this section of your profile. (see below)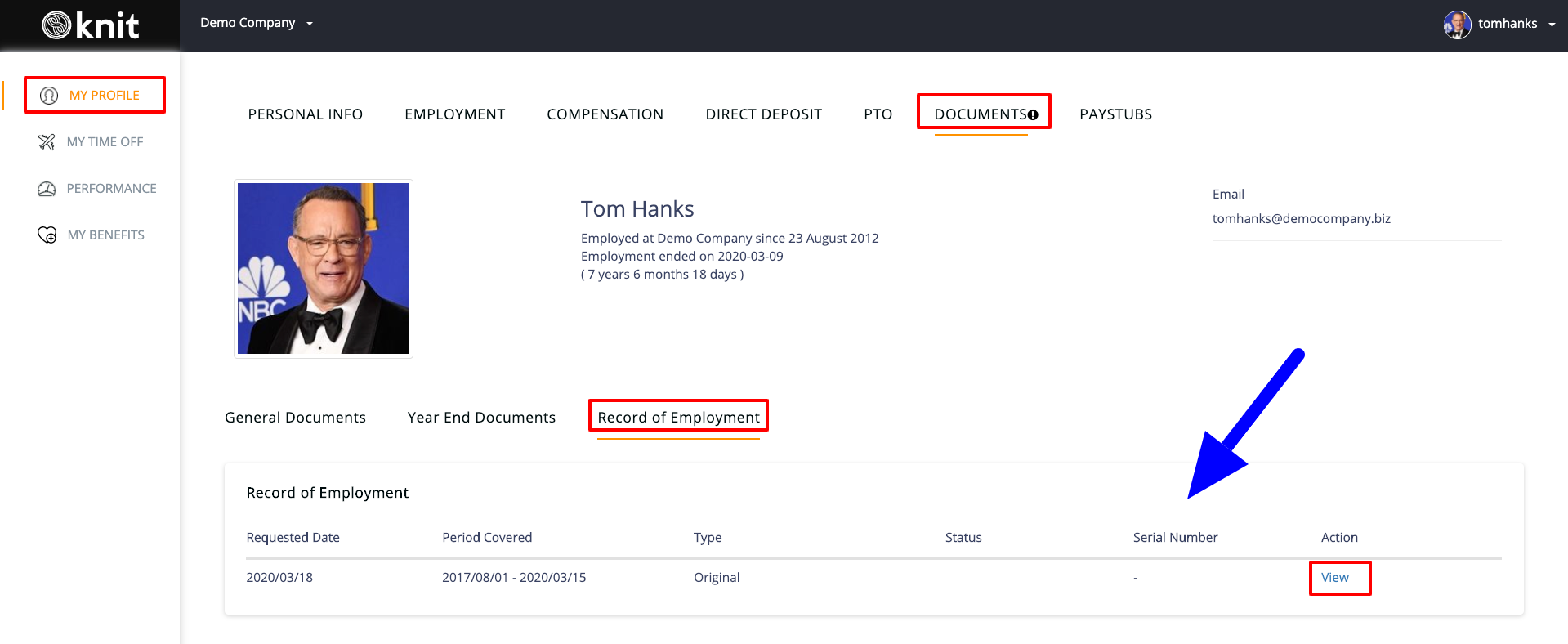 If there is no record of employment (see image below) this means that your employer has not yet created an ROE for you; if this is the case, please consult your employer.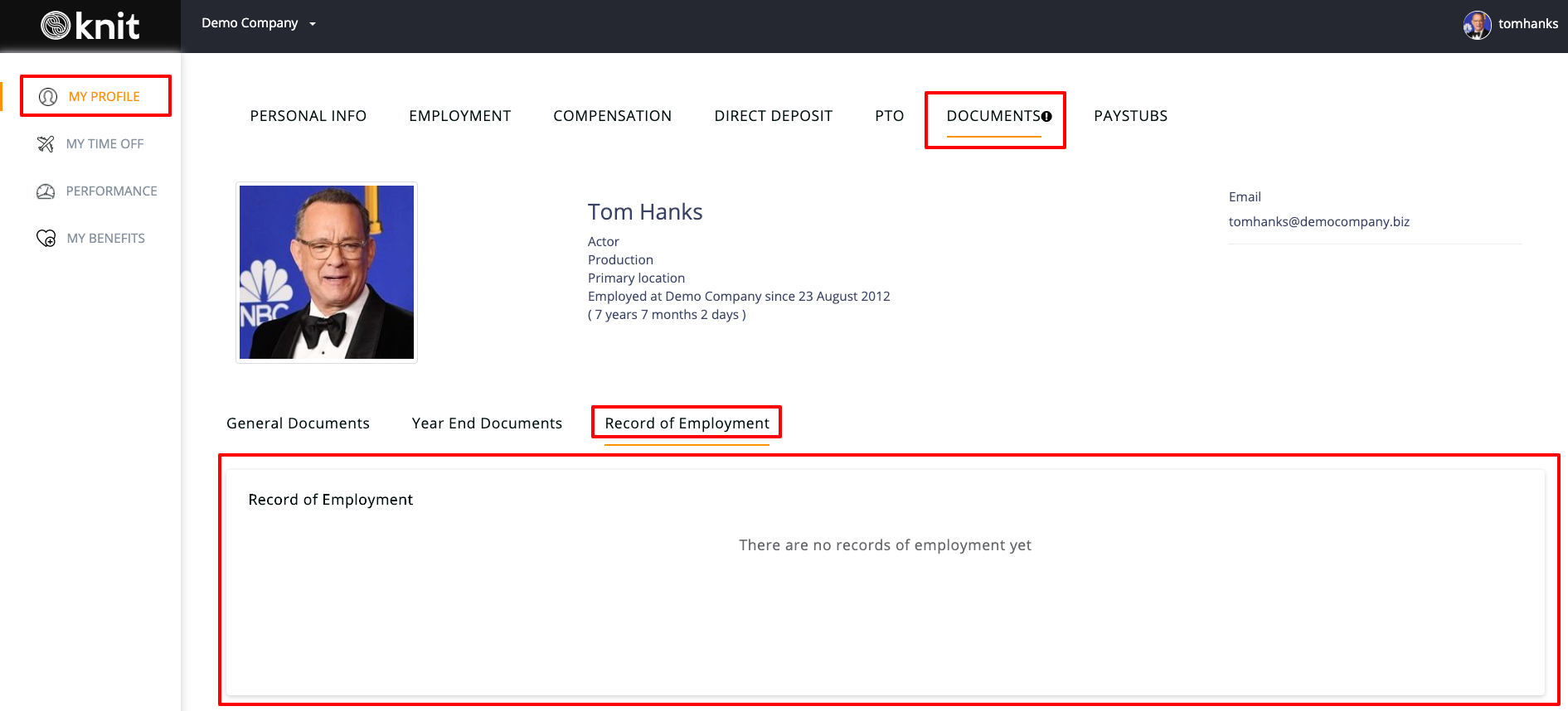 ROE FAQ
Q: I am leaving my job in a couple of weeks, can I ask my employer to file my ROE now so I can get a head start on my EI application?
A: No, you can't receive an ROE until your employment has concluded. You are also not eligible for EI until 2 weeks after the end of your employment.
Q: How come my ROE has no serial number?
A: A serial number will appear beside your ROE once it has been filed with Service Canada. If there is no serial number posted, this means it has not been filed.