Deduction Setting
Under deduction option you can now choose to add deduction based hours worked. This can be further customized by setting a rate for each individual employee under employee profile > compensation > recurring deductions.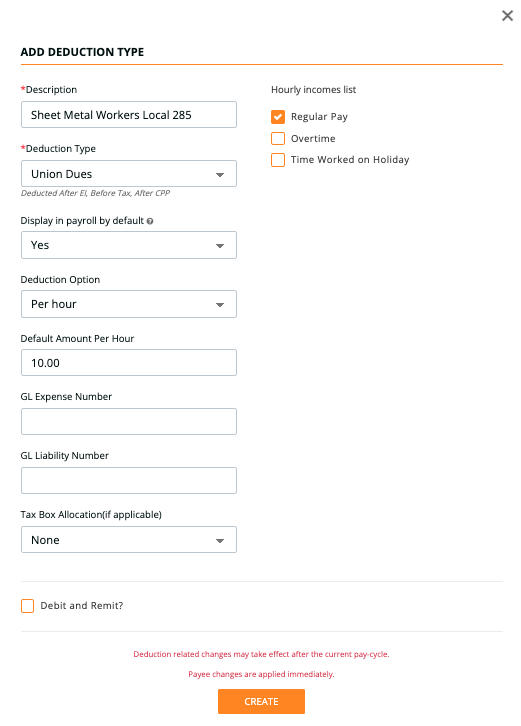 Record of Employment
Auto-fill now auto populates for pay periods with zero payments aside from the first and last pay period.
Separate entries are created for vacation and sick pay.
Input Payroll Run
To make it easier to spot employees with a non-active status, the row borders have been switched from grey to blue.