Introduction
In the beta version of Knit Time, we provide a user-friendly solution that allows employees to conveniently clock in and out, while enabling employers to efficiently review and approve work hours through timesheets. It offers essential capabilities for both employers and employees, including multiple location and department management, as well as manager time sheets review and approval.

Here's a summary of the key features:
1. Employee Clock In and Out: Employees can easily clock in and out using the Knit Time interface. This allows for accurate tracking of their work hours and simplifies attendance management.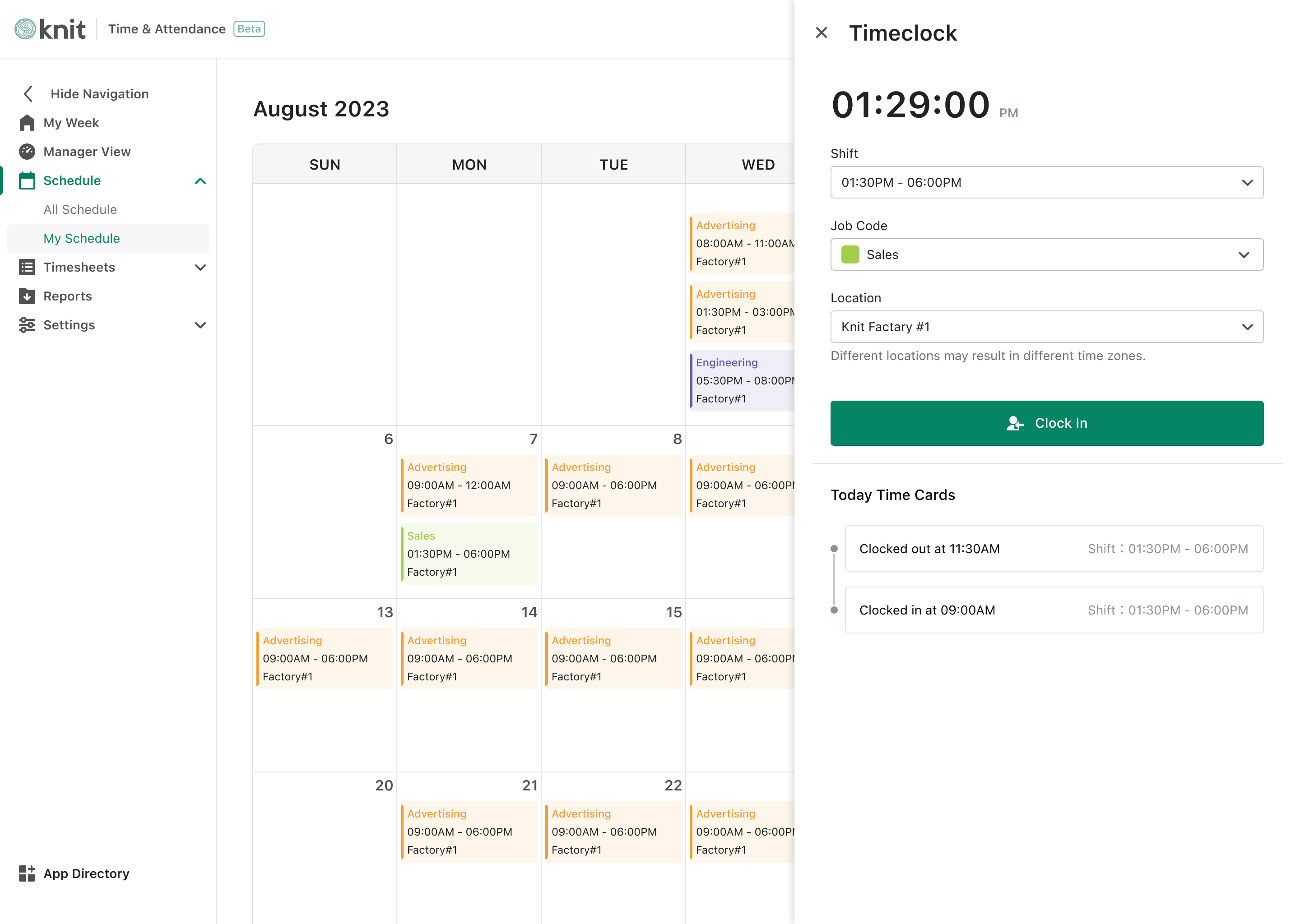 2. Manager Time Sheets Review and Approval: Managers play a vital role in overseeing and approving employee work hours. Knit Time provides a streamlined process for managers to review and approve time sheets, ensuring accurate recording and efficient workflow.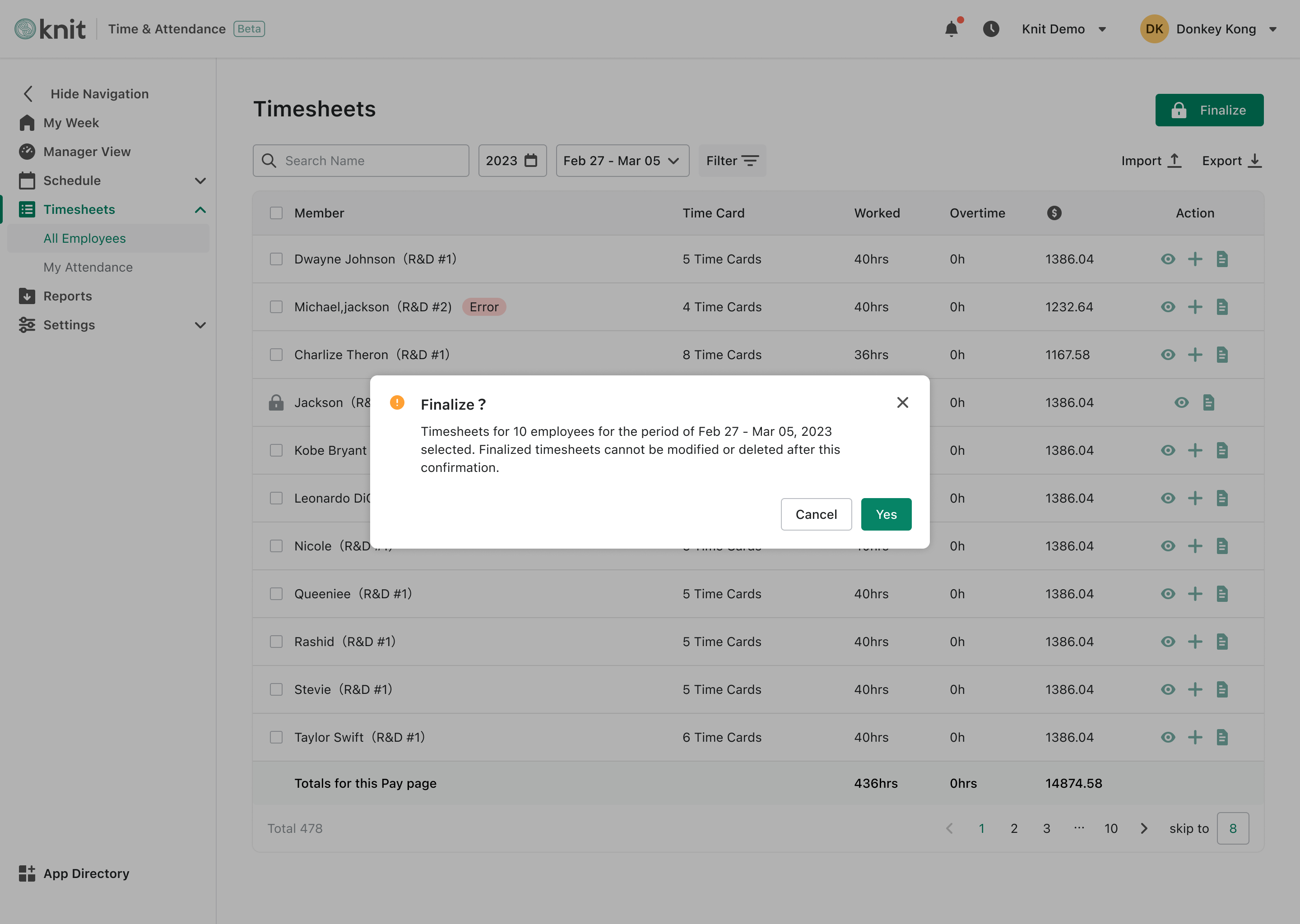 3. Multiple Location and Department Management: Knit Time supports businesses with multiple locations and departments. Employers can conveniently manage and track time and attendance data for different branches or divisions within their organization.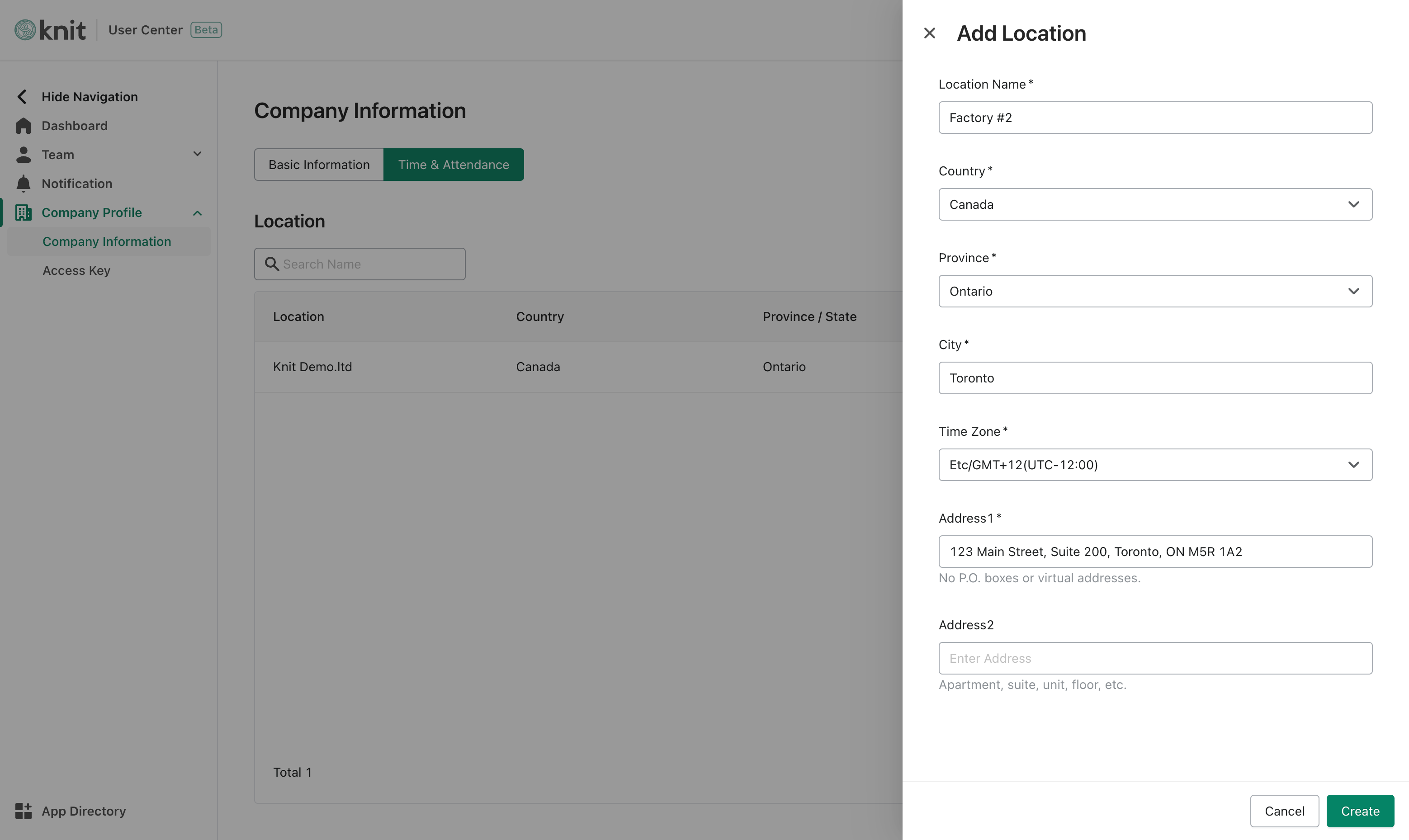 4. Multiple Job Role and Pay Management: Knit Time also offers the capability to manage multiple job roles and corresponding pay rates. This feature allows employers to assign different job roles to employees and set specific pay rates for each role. It simplifies the process of tracking and managing compensation for employees with diverse job responsibilities.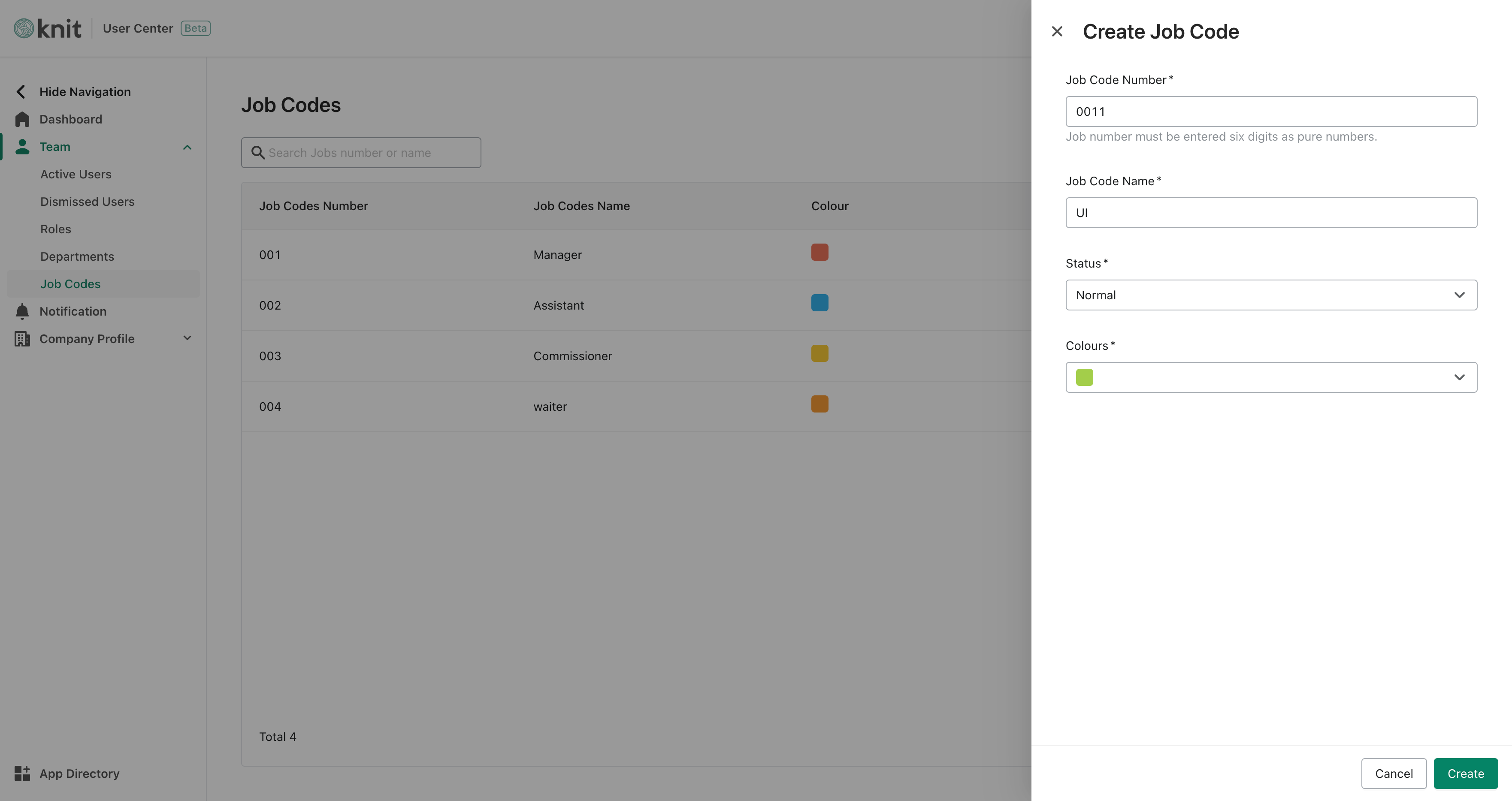 5. Company Notification: This feature empowers administrators to send out company-wide notifications directly within the Knit platform. Whether it's an urgent announcement, a policy update, or simply sharing important information, administrators have the flexibility to send notifications immediately or schedule them for future delivery. Furthermore, this feature enables targeting notifications to specific departments or individual users, ensuring that the right people receive the relevant information. With Company Notifications, businesses can efficiently communicate with their workforce, keeping everyone informed and connected through the Knit platform.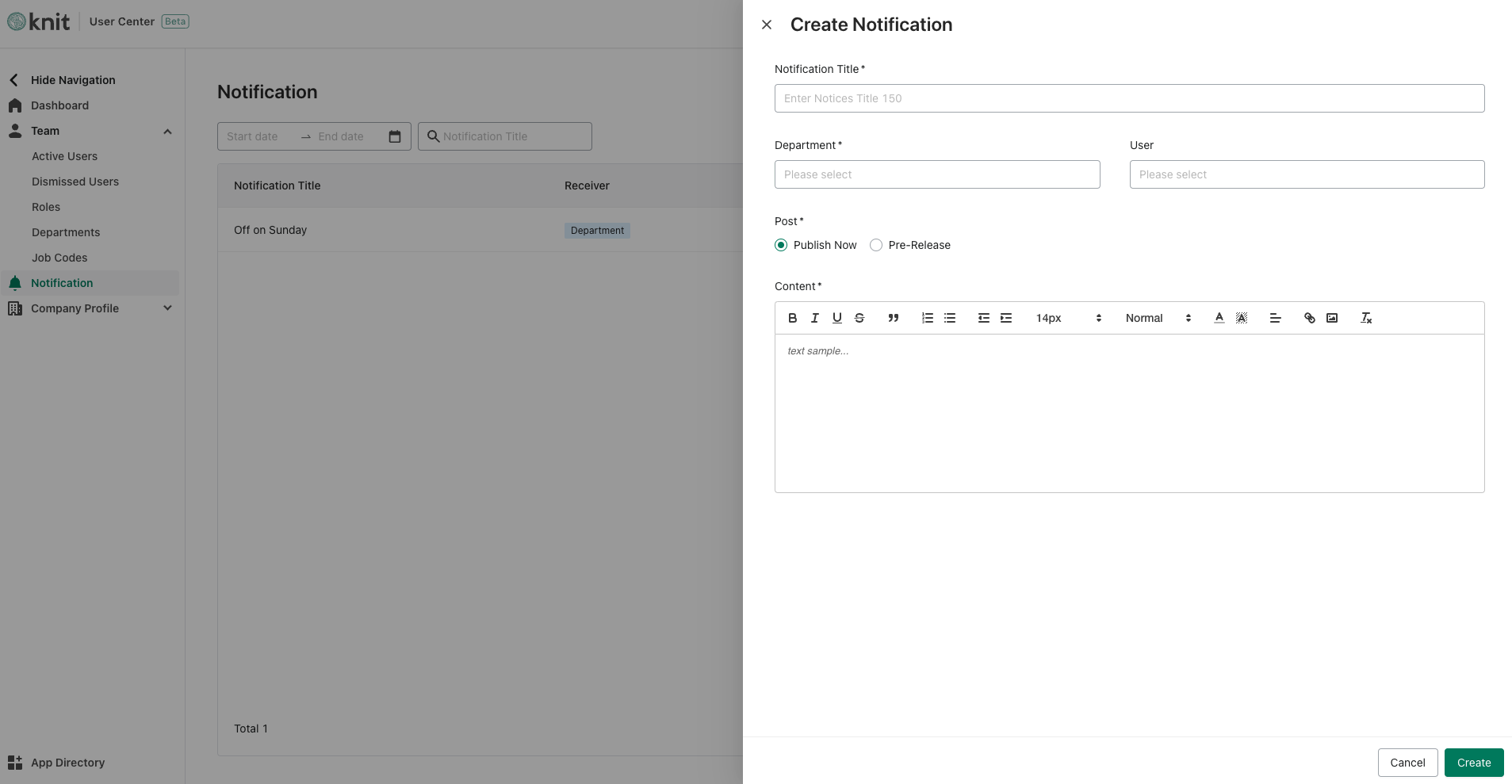 6. Knit App Directory: It's important to note that Knit Time is separate from Knit's payroll and HR platform. We have organized each module as its own individual application, ensuring that you can focus on the specific features you need without any unnecessary clutter.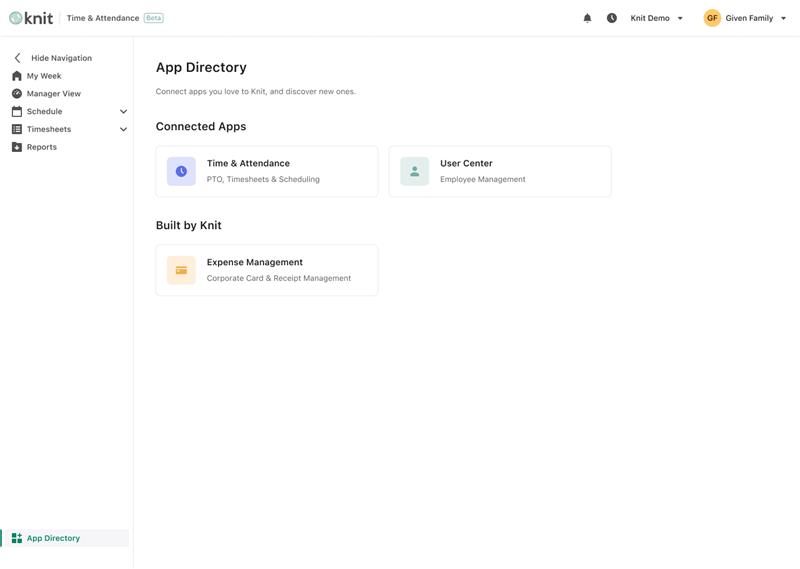 Beta Notice: Knit time and attendance is currently in the beta phase, which means it's undergoing testing and refinement to ensure a smooth and reliable experience.