WSIB/WCB & Job Codes
WCB rates can now be set up to be effective on a specific date.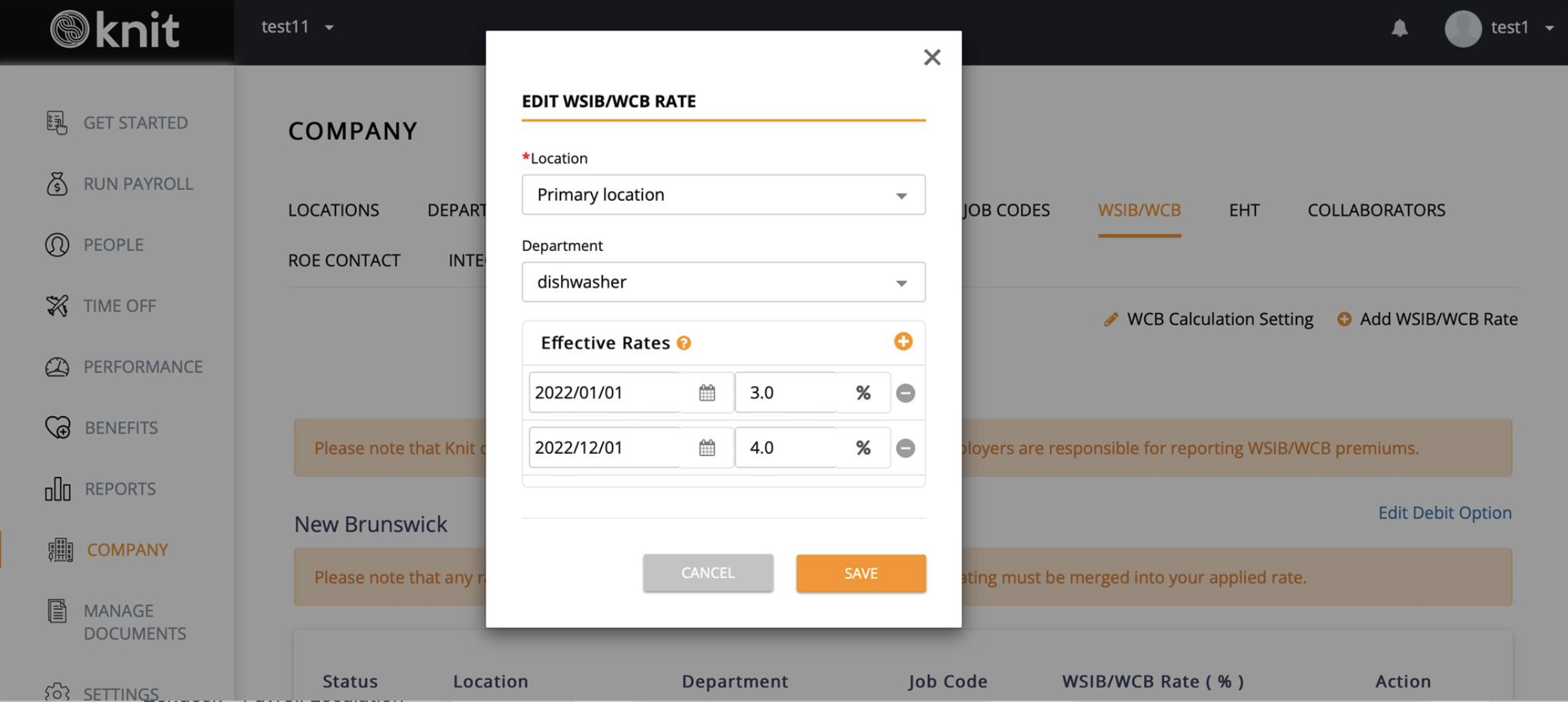 WCB rate calculation using job codes. This allows WCB rates to be calculated based on individual compensations that have been assigned with a job code.

The default WCB calculation is based on employment departments.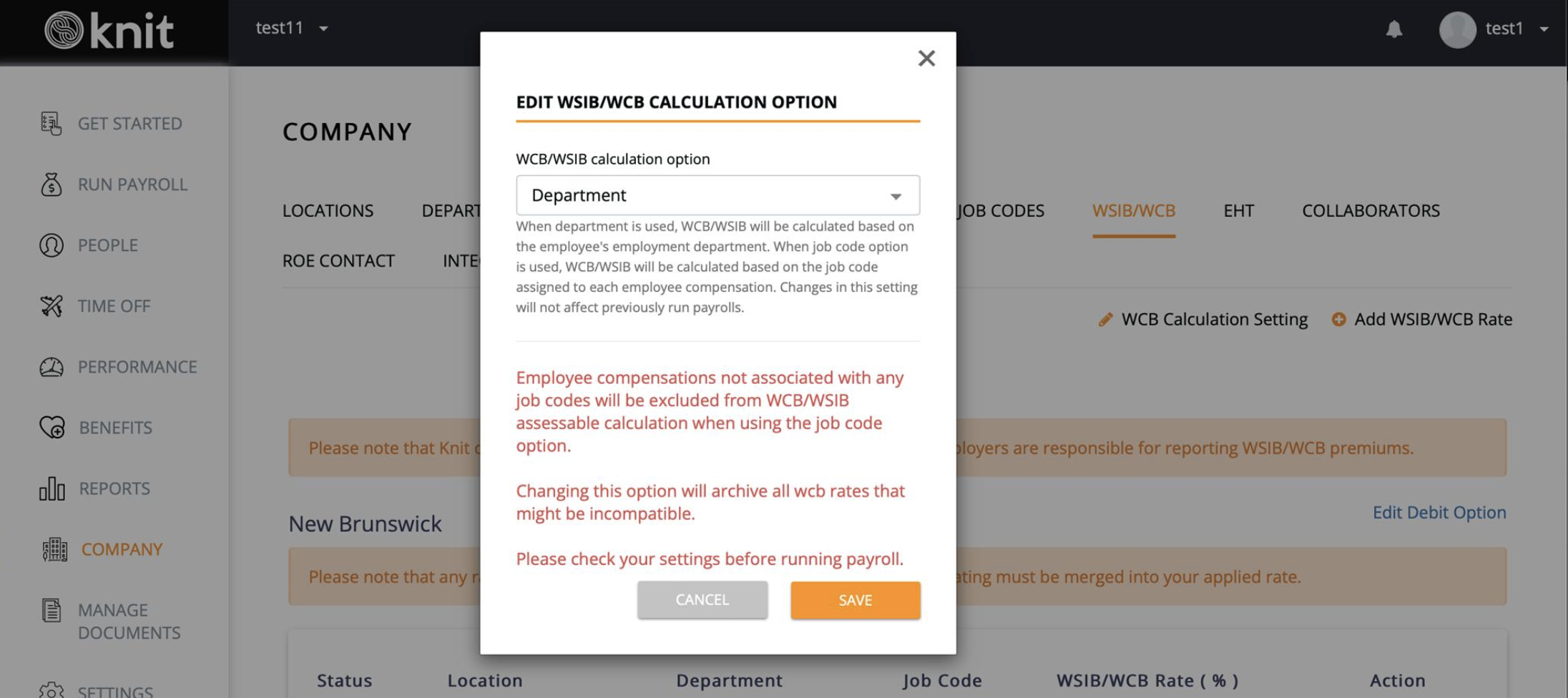 Job codes can now be created under the Company > Job Codes tab. This allows the creation of job codes to be used in the above two WCB features.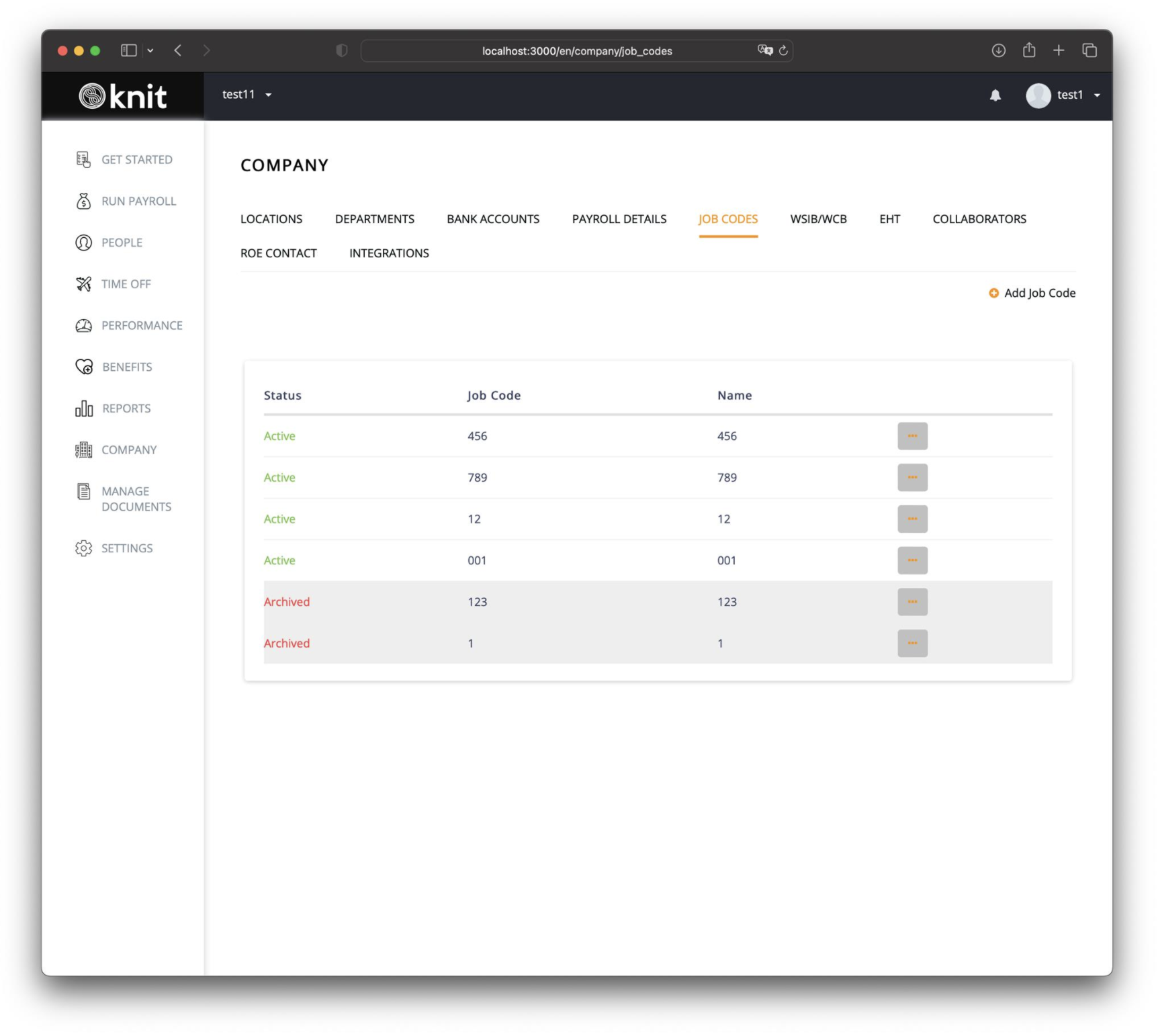 Existing job codes have been migrated to this page.
WCB is now calculated on a compensation basis. This is done in preparation for the reports to be able to split out the WCB amount to individual job codes. When assessable earning is close to the annual maximum, we assign a proportionate assessable earning to each compensation based on the income contribution towards the assessable earning.
WCB report updated to show WCB assessable earning and amount due based on job codes.
Report
Year to Date report now includes employment status as a filter.
Holiday Schedule
2023 payroll holiday schedule has been updated.